CHSNE EVENTS
March 2 | Abacus: Small Enough to Jail screening
April 28 & May 1 | Chinatown Mural Tours
June 2 | Chinese American Experiences: Mass. Memories Road Show
Abacus: Small Enough to Jail
Academy Award Nominee for Best Documentary | Screening
Thursday, March 2nd, 6:30-8:30PM
Pao Arts Center | 99 Albany St, Boston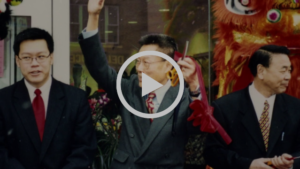 From acclaimed director Steve James, Abacus: Small Enough To Jail — the little-known story of the only U.S. bank prosecuted in relation to the 2008 financial crisis — is now an Academy Award® nominee!
Abacus: Small Enough to Jail tells the incredible saga of the Chinese immigrant Sung family, owners of Abacus Federal Savings of Chinatown, New York. Accused of mortgage fraud by Manhattan District Attorney Cyrus R. Vance, Jr., Abacus becomes the only U.S. bank to face criminal charges in the wake of the 2008 financial crisis. The indictment and subsequent trial force the Sung family to defend themselves – and their bank's legacy in the Chinatown community – over the course of a five-year legal battle. More about the film: www.abacusmovie.com
RSVP Here
More Upcoming Screenings: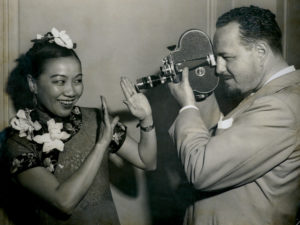 Finding Kukan | Thursday, May 3 | 6:30-8:30pm
Filmmaker Robin Lung investigates the case of Li Ling-Ai, the un-credited female producer of KUKAN, a landmark color film that revealed the atrocities of World War II China to audiences around the world. KUKAN was the first ever American feature documentary to receive an Academy Award® in 1942.
Join the Boston Asian American Film Festival (BAAFF) at the Pao Arts Centerfor a curated selection of documentary films showcasing both contemporary and historic Asian American experiences every first Thursday in March, April, and May.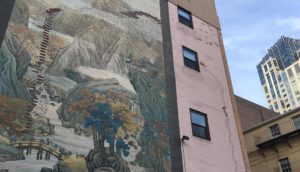 Chinatown Mural Tours
Saturday, April 28th, 10:30AM
Tuesday, May 1st, 5:30PM
Ever pondered the who, what, how of Chinatown's many public murals? Wonder no more! Join CHSNE for a 60-min walking tour of public murals in Chinatown, revealing the stories and history behind them. Don't miss this exclusive offering!
Click Here for Tickets
CHSNE members save $3 on tickets with the code CHSNE2018
Save the Date!
Chinese American Experiences:
Mass. Memories Road Show
Saturday, June 2, 2018
Pao Arts Center | 99 Albany St, Boston

CHSNE is partnering with UMass Boston to hold a Mass. Memories Road Show focused on Chinese American Experiences!
Click here to LEARN more
The Mass. Memories Road Show (MMRS) is an event-based public history project that digitizes family photos and memories shared by the people of Massachusetts. It is produced by the University Archives & Special Collections Department at the Joseph P. Healey Library, UMass Boston, which partners with local communities to organize free public events where residents are invited to bring up to three family photos to be scanned and included in an online digital collection.
A special thanks to the Greater Malden Asian American Coalition (GMAAC), Quincy Asian Resources, Inc (QARI), and the Pao Arts Center—BCNC for their support in organizing this event.
The Mass. Memories Road Show is co-sponsored by the Patricia C. Flaherty '81 Endowed Fund. The Chinese Immigration program is made possible through support from generous community donors.
Additional Events
Recovering and Remembering Providence's Chinatown
Temporary exhibition–more information coming soon!
Opens Thursday, April 12
Rhode Island State Archives, 337 Westminster St, Providence, RI
Chinese American Genealogy Conference 2018
Saturday, April 7 & Sunday, April 8
Museum of Chinese in America, NYC
CHSNE NEEDS YOU! CHSNE is a membership-based 501(c)(3)non-profit organization dedicated solely to documenting, preserving, and promoting the history and legacy of Chinese immigration in New England. Please consider becoming a member or donating to help cover our projects and operating expenses.
Become a member today!
Donate to CHSNE