February 2018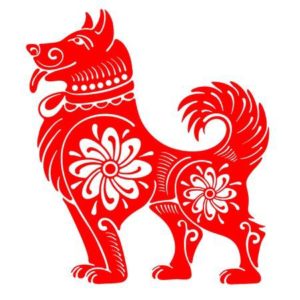 Happy New Year!
Happy Lunar New Year to all of our friends! From all of us at ACDC, we wish you a happy, healthy and prosperous Year of the Dog.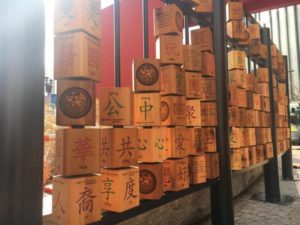 ROSE KENNEDY GREENWAY CONSERVANCY
Our A-VOYCE high school youth collaborated with artist Risa Puno on a new Year of the Dog art installation made up of spinnable wooden blocks engraved with traditional Chinese characters and texts from stories gathered from the Chinatown community. Thank you to Risa and the Greenway for working with our youth to capture what Chinatown means to them! Check out the installation near the Chinatown Gate today!
Read the Globe Article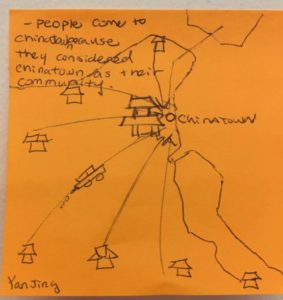 "People come to Chinatown because they consider Chinatown as their community."
-Yan Jing, A-VOYCE youth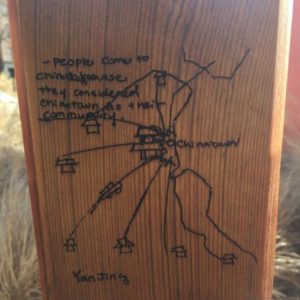 Risa's engraving of Yan Jing's perspective.
Heart of the Community Dim Sum Breakfast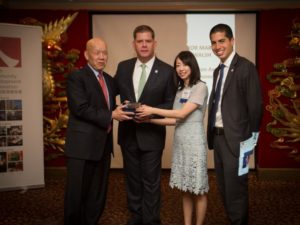 Friday, April 27th at 7:30AM
China Pearl Restaurant
9 Tyler Street
Boston, MA 02111
Register Today!
Join us as we celebrate 31 years of building affordable homes, empowering families and strengthening communities.
We are excited to welcome Janet Wu of WCVB-TV back as our fabulous Emcee; welcoming Chrystal Kornegay, newly appointed Executive Director of MassHousing as our Keynote Speaker; and honoring Eugene Welch, Executive Director of South Cove Community Health Center with the Neil Chin Community Service Award for his many years of serving and supporting new immigrant families and the AAPI community!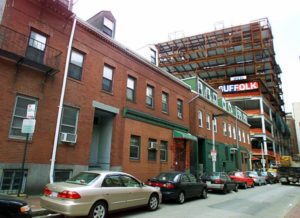 ICYMI – Angie Gives Insight on Development in Chinatown in Huffington Post Article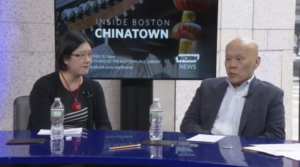 BOSTON GLOBE VIA GETTY IMAGES
"The Chinatown organizations are also pushing for stronger enforcement of zoning. "We have zoning in theory, but many times large projects get a lot of variances and zoning relief," says Angie Liou, executive director of the Asian Community Development Corp., which builds affordable housing."
Read the Full Article
Board President Paul W. Lee on WGBH News
BOSTON GLOBE VIA GETTY IMAGES
Last week, Paul W. Lee, one of our founding board members and board President, joined Susan Chinsen of CHSNE to discuss what makes Chinatown unique and why it deserves to be preserved.
Watch the Video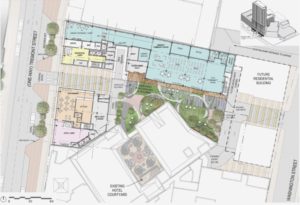 Parcel 12 Planning Public Meeting
When:
Wednesday, February 28th
7:00P
Where:
Josiah Quincy School Cafeteria
885 Washington Street
Boston, MA 02111
ACDC's collaborative proposal for Parcel 12 started with an extensive community-wide visioning process in 2015, where three high school interns worked with our staff to organize and co-lead workshops to engage residents and community members in giving feedback on what they would like to see on this parcel of land. Read the report that collected the feedback and showed model structures built by the community.
More Information
Malden Youth Program Starting on March 14!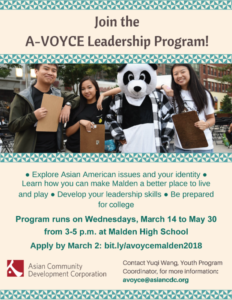 Malden Tax Workshop – March 3rd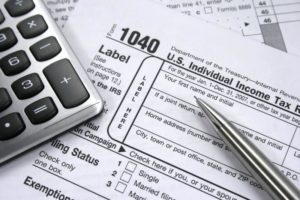 ACDC's March 3rd Malden Tax Reform and Financial Management workshop has reached full capacity! The workshop will be presented in Mandarin.
We look forward to helping new immigrant families gain the tools, resources and knowledge to better prepare them for tax season and improving their financial health.
ACDC Blog – New Posts!
We have some new blog posts up, including one by Cynthia Yee, in honor of the New Year!
Read the Blog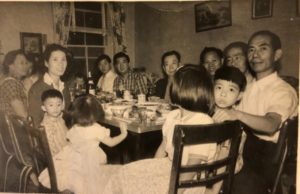 Thank you to our 2018 supporters!
Donors and sponsors listed have made contributions from January 1, 2018 through February 20, 2018.
Institutional
Individual
Santander Bank
South Cove Community Health Center
Francis E. Chin & Wai J. Chow-Chin
Thank you to our 2018 funders!
Funders listed have made contributions to support ACDC's programs, services, and/or operations from January 1, 2018 through February 20, 2018.
Private
Government
ArtPlace America via BCNC
National CAPACD Boston Cultural Council
Support ACDC
Like us on Facebook Follow us on Twitter View on Instagram
Asian Community Development Corporation, 38 Oak Street, Boston, MA 02111